Center For New Beginnings
About Us
The Center for New Beginnings is a non-profit organization governed by a local Board of Directors. The Center has been providing psychotherapy services to the North Country since 1985.
Our service area covers the northern third of New Hampshire, from the Kancamagus Highway north to the Canadian border, and northwest to the neighboring Vermont counties - in local terms, the White Mountains, Great North Woods, and Northeast Kingdom regions. However, we do not exclude clients outside our area who wish to travel to receive services at the Center.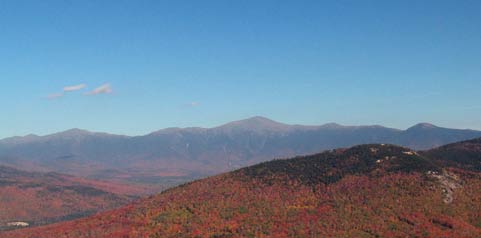 Our Staff
Our staff is composed of New Hampshire-licensed mental health professionals, including psychologists, social workers, and mental health counselors, who deliver psychotherapy to families and individuals of all ages using a treatment team approach. From time to time, we are also a training site for future mental health professionals whose work complements and is supervised by our licensed staff. All our clinicians strive to coordinate the care we provide with the work of other treatment providers, including those associated with physicians, work, and educational settings.
Our current staff includes clinicians with diverse backgrounds, strengths, and professional orientations. While we are a general practice, we encourage our clinicians to make use of their varying interests within the profession.
Join Our Team
We are seeking NH-certified or license-eligible mental health professionals to help us expand our service area. Find out more....
Friends of the Center for New Beginnings
CNB Supporters
The Center for New Beginnings thanks all of our past and future supporters for their donation of time, services, funds, and friendship. Without your help, we would not have been able to alleviate the suffering of so many individuals in the North Country.
Website Contributors
The Center for New Beginnings is grateful to many individuals for their time and expertise in helping us to update this website. In particular, we would like to acknowledge Christopher Brooks of Razor's Edge for his generous assistance in providing us with editorial services, Veronica Francis of Notchnet.com for the design of this website, and last but certainly not least, Karen Moore of our Board of Directors without whose patient perseverance, we would still have an old, outdated website.
If you are interested in becoming a Friend of the Center for New Beginnings by donating your time and expertise or making a tax-deductible contribution, please feel free to contact our Business Manager, Susan Bouchard, at 603-444-6465.